In the 1990's many churches were leaving DOS accounting software and trying commercial software. This was creating an auditing nightmare and a tech support impossibility. In 1998, the Florida Conference voted to commission a church accounting software package to meet the needs of all their churches - small and large.
The conference wanted software that would meet all of the conference standards and specifications. It was to have the reports that the Conference needed and meet the needs of the local church. The new software was to be Windows-based and have advanced capabilities for high-tech users.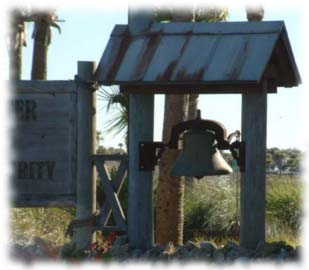 In addition, the Florida Conference wanted the software to be user friendly and easy to learn. Recognizing that many church treasurers are not accountants, the software should automate the accounting process. Also recognizing that some treasures are not computer savvy, it was to be simple to learn and operate.
In the spring of 1998, the Florida Conference commissioned Reggie Thomas to write a church accounting software package to fulfill their need. At that time, Reggie was a junior at Southern Adventist University majoring in Computer Information Systems. The software, Jewel, debuted in January 1999.
Jewel was well received from the start. Its popularity grew rapidly as a software that was easy to learn and use, as well as being fast to operate. In 2000, Jewel went to the General Conference Sessions in Toronto. It is now in use in the Cayman Islands, Bahamas, Canada, and South Africa and all over the United States.
Since its beginning, Jewel has been constantly improved and upgraded as it grew to international use. Jewel accommodates various national currencies. Users have seen many of their own suggestions incorporated into the program. Today, more than half of the churches in the United States - anywhere in size from 19 to 1200 members - are enjoying the ease with which Jewel allows them to do their church bookkeeping.